This is a digital montage I put together a couple years back for a class assignment. The theme of the project was "dreams", and we had to use 7 images to create our montage. This was my dream; or at least what it came out to be. Interpret it as you will; and post your thoughts if you like.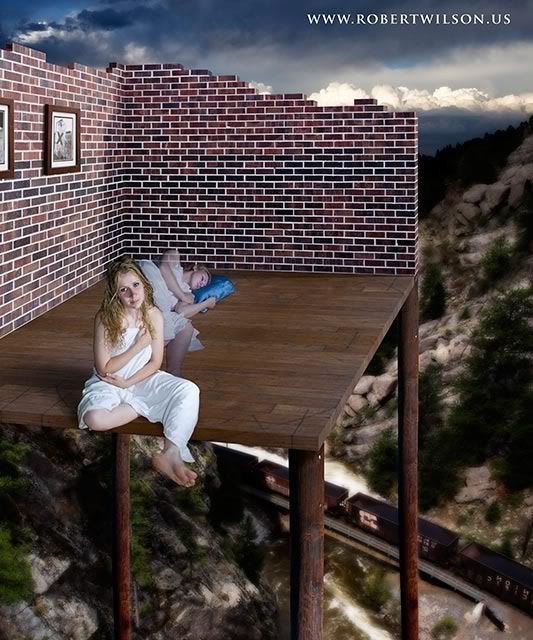 "I find myself once again,
on the precipice of hope.
Freedom is only a step away,
and yet, I am scared to move.
I used to fight these chains I wear,
that weigh on my every thought,
but you spoke the lie; 'they are for your good'
and I think I have given up.
Still... there is hope, calling out my name
I hear it in the night through a silent prayer
'you were made for more,
you were made for me.'
I believe, I beleive,
if only in my dreams"
Thanks for looking,
Robert