I got home around 11pm the other night and was ready to crawl into bed and crash. To my surprise I found this little gecko sitting on my pillow. I was hoping he would give me free car insurance; no such luck. Anyways, I couldn't just go to bed with a gecko in my hands; so we did a little photo shoot.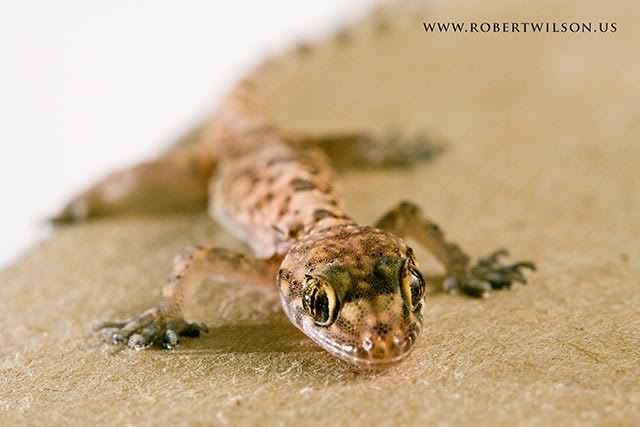 He was only about 3 inches long from head to tail; and I had him sitting on the back side of a small pad of paper
Thank God it wasn't a giant spider sitting on my pillow or I probably would not have been crawling into bed for a long time!
Thanks for looking!
Robert