Cliff, a student of mine, treated Anna and me to a tour around Guangzhou the Saturday before Anna and I went to Yangshuo.  The three of us took a bus from Dongguan to Guangzhou.  Cliff's brother met us in Guangzhou and drove us around for the day.
Our first stop was the Sun Yat Sen Memorial Hall.  Sun Yat Sen was the predecessor of the Chinese revolution for democracy.
Our next stop was Shamian Island.  This island was divided and given to both France and England by the Qing Dynasty government.  With its colonial architecture, Shamian Island feels more western than Chinese.
"Nature's engineering can be replaced by human creations.  Manpower is better than natural creations.  The human world is created in a way like this.  A visiting here surpasses learning from books for ten years."  Although I can't say I agree with Mr. Guo Moruo's statement, I did find the Chen Family Academy an amazing place to visit.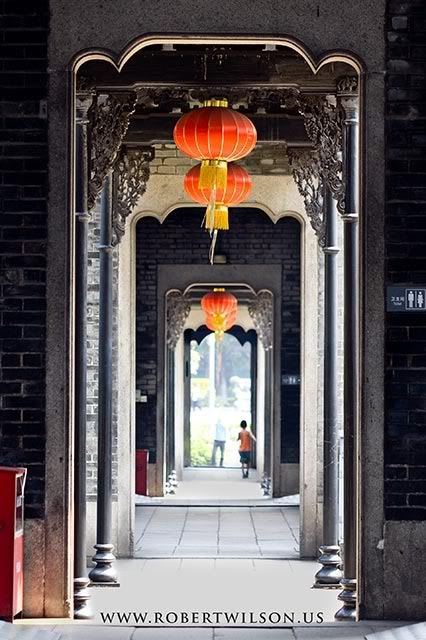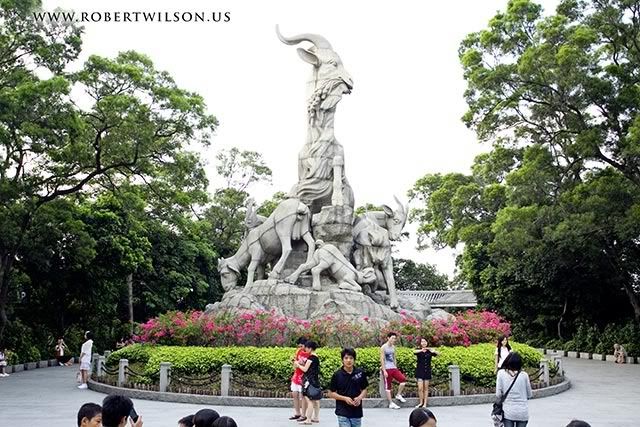 The Five-Ram sculpture in Yuexiu Park has become an important symbol of the Guangzhou people.  It is an important part of their city, and was an excellent way to finish up our tour.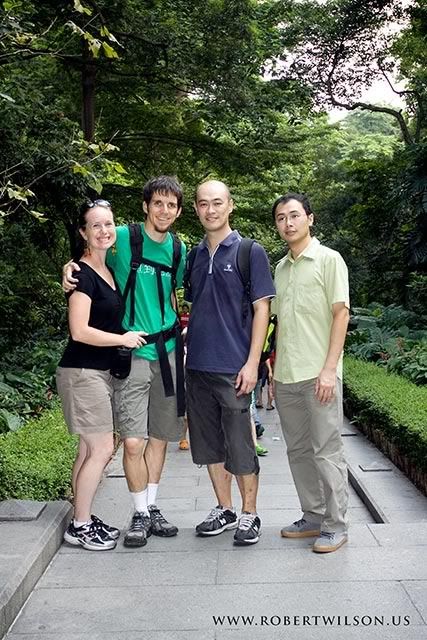 Robert